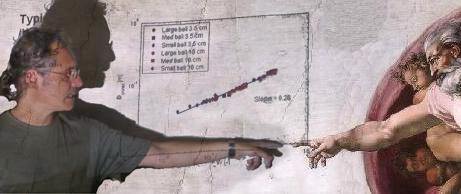 Ernesto Altshuler
Professor
"Henri Poincare" Group of Complex Systems
& Superconductivity Laboratory,
Physics Faculty-IMRE, University of Havana
University of Havana, 10400 Havana, Cuba
Phone:  +537 8327349
Fax:      +537 8783471
E-mails: ealtshuler (at) fisica.uh.cu, ealtshuler (at) yahoo.com

Updated Nov 01, 2010
I'm currently professor at the Physics Faculty, University of Havana, where I teach General Physics, Introduction to Superconductivity and Introduction to Complex Systems. I do research in the fields of Superconductivity, Avalanche Dynamics in diverse physical scenarios, Granular Matter, dynamics of social insects and other subjects, always with a strong experimental accent. I'm member of the Cuban Physical Society and of he American Phyiscal Society, and Regular Associate of the "Abdus Salam" ICTP. In the last years, I have maintained scientific exchange with the Group of Advanced Materials and Complex Systems at the University of Oslo, the ESPCI in Paris, the Physics Department at the University of Houston, and the Texas Center for Superconductivity. Besides teaching and doing research, I enjoy contributing to the popularization of Science at all levels, writing short stories, and composing a bit of music that will never be recorded. And, of course, the most important turns out to be the most difficult: trying to spend as much time as I can with my family and friends.